DOPING CONTROL
HOLDALLS & ACCESSORIES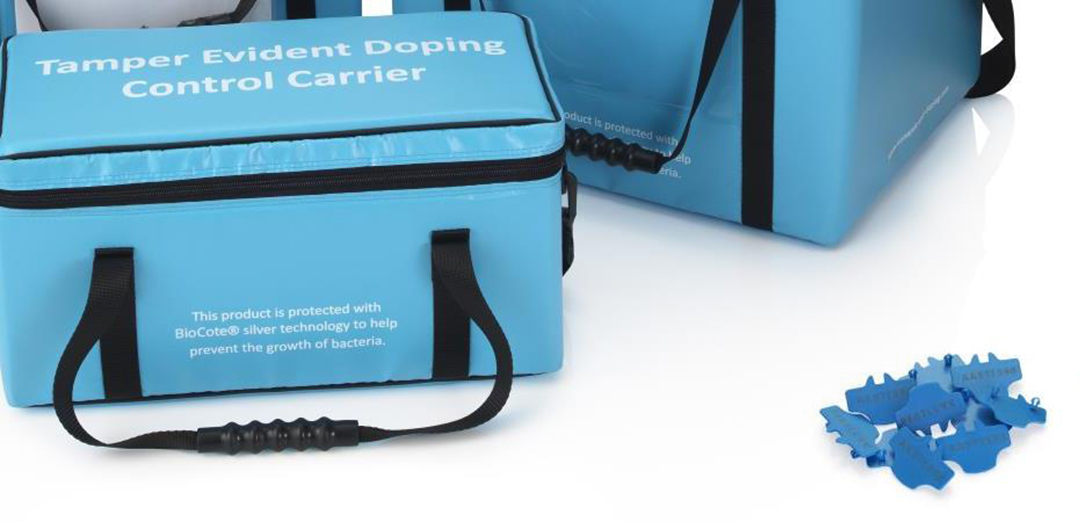 DOPING CONTROL
HOLDALLS & ACCESSORIES
OUR TRANSPORT HOLDALLS AND ACCESSORIES
Versapak Doping Control Limited's sister company, Versapak, has been producing secure solutions for over 45 years, and such technology is incorporated into our Security Holdalls. Tamper Evident doping test kits deserve Tamper Evident storage solutions.
Our expertise in tamper evident security products dates from 1973, when our sister company Versapak International started manufacturing its 'Versapak' security envelope. Over the years this has developed into the creation of bespoke, heavy-duty PVC holdalls to aid with the secure and safe transportation of your doping test kits.We also supply other important accessories such as data loggers to help monitor temperature-sensitive products throughout the entire cold-chain.
Our holdalls can be used up to 2,000 times and may even be printed with your organisations' emblem. When locked with a security seal, the bag is also UN3373 and P650. compliant.We have worked with key Anti-Doping stakeholders worldwide to develop a product range that helps with the adherence of WADA guidelines, while remaining cost-effective and user-friendly. Our one-stop-shop approach to Anti-Doping products cements us as a solid choice in the push for clean sport.For full contact details for Versapak Doping Control Ltd, please see our Contact page.
Want to know more about our Products?