NEW VERSAPAK
A/B SAMPLE KIT
(DTC3)
With medical grade (PTEG)
Sample Bottle Containers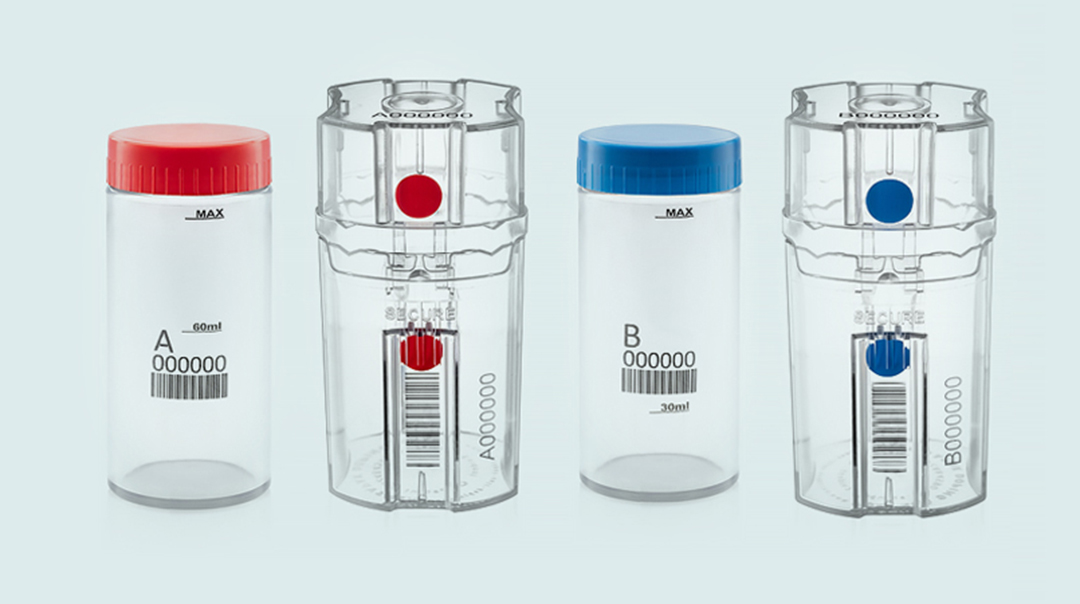 NEW VERSAPAK A/B SAMPLE KIT
(DTC3)
With medical grade (PTEG) Sample Bottle Containers
PRODUCT DESCRIPTION
The Versapak Urine A/B Sample Kit (DTC3) is used for the safe storage of athletes' urine and the secure transport of those samples between the collection point and the laboratory and features Medical Grade (PETG) Plastic Bottle Containers that store and protect urine samples safely. Our Plastic Urine Bottles comply with the International Standards of Testing & Investigations, March 2019.
Versapak A/B Sample Kits are delivered in tamper evident outer canisters using our patented, once only locking mechanism and an advanced DNA marker to identify a 'genuine' Versapak tamper evident product. Each A/B Sample Kit contains two 100ml capacity bottles that can freeze to -80 degrees and thaw over 3 cycles. The two colour coded security canisters with lids are uniquely numbered to allow for an anonymous record of the athlete sampling and numbers are laser etched into the container materials to prevent tampering.
Once closed, the security canister cannot be opened without showing visible evidence. Our canister is independently tested and certified by a worldwide authority in transportation security. The athlete and the Doping Control Officer can be guaranteed that the Versapak Urine A/B Sample Kit is:
Secure and tamper evident, as independently tested. "It was not possible access the canister without showing signs of tampering."
Uniquely numbered to ensure anonymity of the provider as per the WADA 'ISTI' March 2019 guidelines.
Double skinned, two layers of security making it even more difficult to access the sample.
Only accredited WADA laboratories and approved Versapak partners can open Versapak Sample Kits. We provide opening tools to assist laboratories.
An easy to use Urine Collection Vessel (UCV) can also be supplied separately.
ONCE CLOSED, THE SECURITY CANISTER CANNOT BE OPENED WITHOUT SHOWING VISIBLE EVIDENCE.
ONCE CLOSED, THE SECURITY CANISTER CANNOT BE OPENED WITHOUT SHOWING VISIBLE EVIDENCE.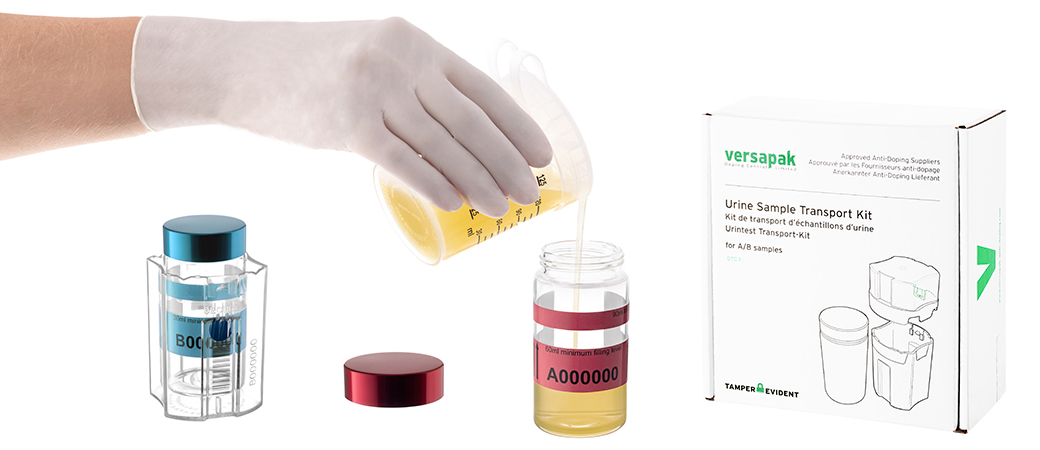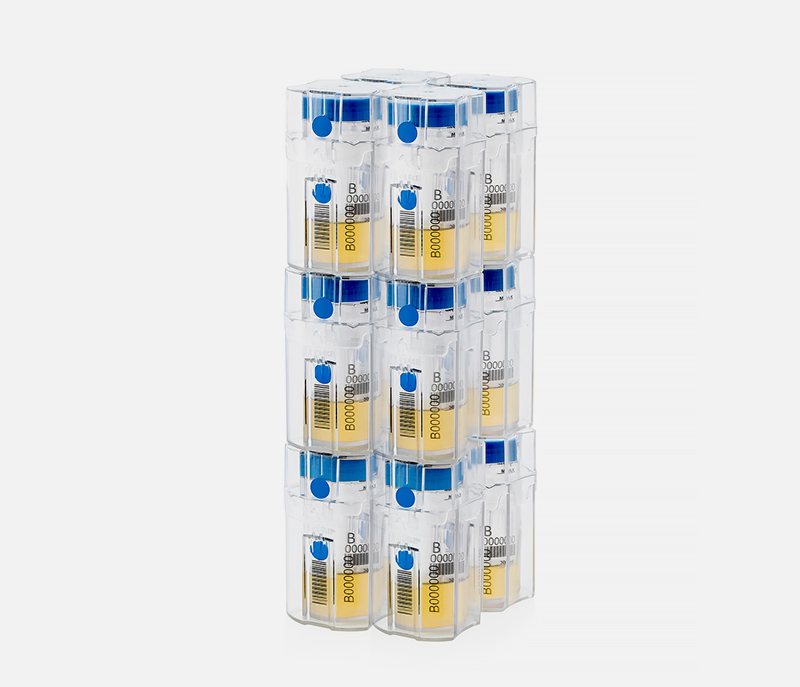 UNBEATABLE SECURITY
OUR URINE SAMPLE KIT "CANNOT BE OPENED WITHOUT EVIDENCE OF TAMPERING"
Unlikely other sample kits, we have also made the Versapak A/B Sample Kit to be truly user friendly for both DCO's and Laboratories. For example, the wide bottle neck makes it easier to pour and contain the entire urine sample. The canister is easy to close with our once only locking mechanism and lastly, storing the B canister whilst renaming 'tamper evident' is even better. When they are stacked, they take up less space in a laboratory freezer.
Unlike a glass bottle the Versapak Medical Grade Plastic Bottle and its Security Canister cannot be breached and repaired without showing obvious signs of tampering and this complies with WADA ISTI 2019.
Information – Visit our downloads are for user documentation and guides
Want to know more about our Products?